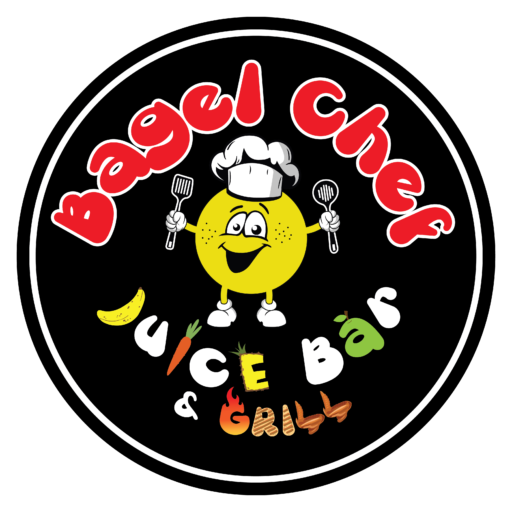 Bagel Chef was created by a group of bagel shop owners who saw an opportunity to bring traditional hand-rolled water bagels to more communities in New York City. 
We are known for our old-fashioned hand-rolled water bagels as well as our breakfast, lunch, juices, smoothies, pizza, wings, sandwiches, wraps, panini, baked goods, and more.
CATERING is available for all occasions. Call us for your next private or corporate event – no order too big or small.
Fresh Bagels
Our bagels are old-fashioned hand-rolled water bagels made fresh daily.
Breakfast
Breakfast sandwiches, omelets, pancakes, wraps, coffee beverages & fresh juices.
Lunch
Sandwiches, Wraps, Panini, Salads, Smoothies, French Fires, Baked Goods and More.
Grill, Pizza & Wings
Enjoy eggs, bacon, and pancakes from our grill as well as our specialty pizza and wings.
Fresh Juices
Freshly squeezed juices from a variety of whole fruits including orange, apples and wheatgrass.
Catering
Catering For All Occasions We provide everything you need for family gatherings, private parties, and corporate events.